By Michael Walker |
05
May 2019 |
3
Comments
Using experience of Focus printer
First using of Murphy Jet for Expo:
I am Michael, a mechanical engineer who has worked in the printing industry for decades. My company has been selling Roland and Mimaki machines for many years. Our company joined Fespa expo last year. For broaden the business, our company urgently needed an A3 UV machine. But Roland and Mimaki can't supply me the machine within a short time. When I was in a hurry, my boss suggested search the machine from Alibaba in China.
I searched the machine with Roland or Mimaki's technical specifics for reference. After a long period, I finally selected 3 suppliers and sent an inquiry. But because of Chinese national holiday, only Miss Eva from Focus company have responded to me very quickly. Because the exhibition was close, we arranged a call to confirm a lot of details,
like factory video, operating video,
technical specifics,
printing effect ,customer's feedback,
warranty,
after service support, on-line training, maintenance in idle time etc, Miss Eva cleared all my concerns patiently .
After 5 days of communication and comparison, I decided to place an order from Focus company, But we stuck at the last important thing: the printer should be delivery within 7 days . Eva told me that every machine has strict testing like stability
testing, Fatigue testing, configuration testing ect , besides ,they have twice inspections system before delivery which has 108 process. But our company purchase the printer for EXPO, if the machine can't be delivery on time ,so I need cancel the order . Even though it was not easy for Eva,
but she was really smart goal pursuit sales. She ha
d
been communicating with the production team, quality inspection, logistics team and negotiated with her team mate . Finally I was confirmed that the printer can be shipped after seven days to ensure that we could receive the machine before the show.
Because the machine has a complete English video and user manual like installation, software operating, trouble shooting ect. I learned very fast and start
ed
to use it at the exhibition. I asked their engineer team when I had questions.The response of printer was good, one customer decided to book the machine in the exhibition.
However, things didn't go smoothly as expected. After the printer returned to the company, it couldn't work properly. I tried to fix it by myself but failed, I felt little angry and upset
.
So I told the problem with Eva . Eva paid high attention about this issue and communicated with her cheif engineer Charlie to arrange the video call to help me. Through the video call, Charlie found that the machine had a collision, which may be happened on the way from EXPO to company. so we need to trouble shoot the problem one by one, we spent about 5 hours, finally solved the problem, the a3 UV Printer could work very well again. I thanked Charlie and found it is very late in his side, I think may be 3:00 am in China already. I appreciate Focus team's effort .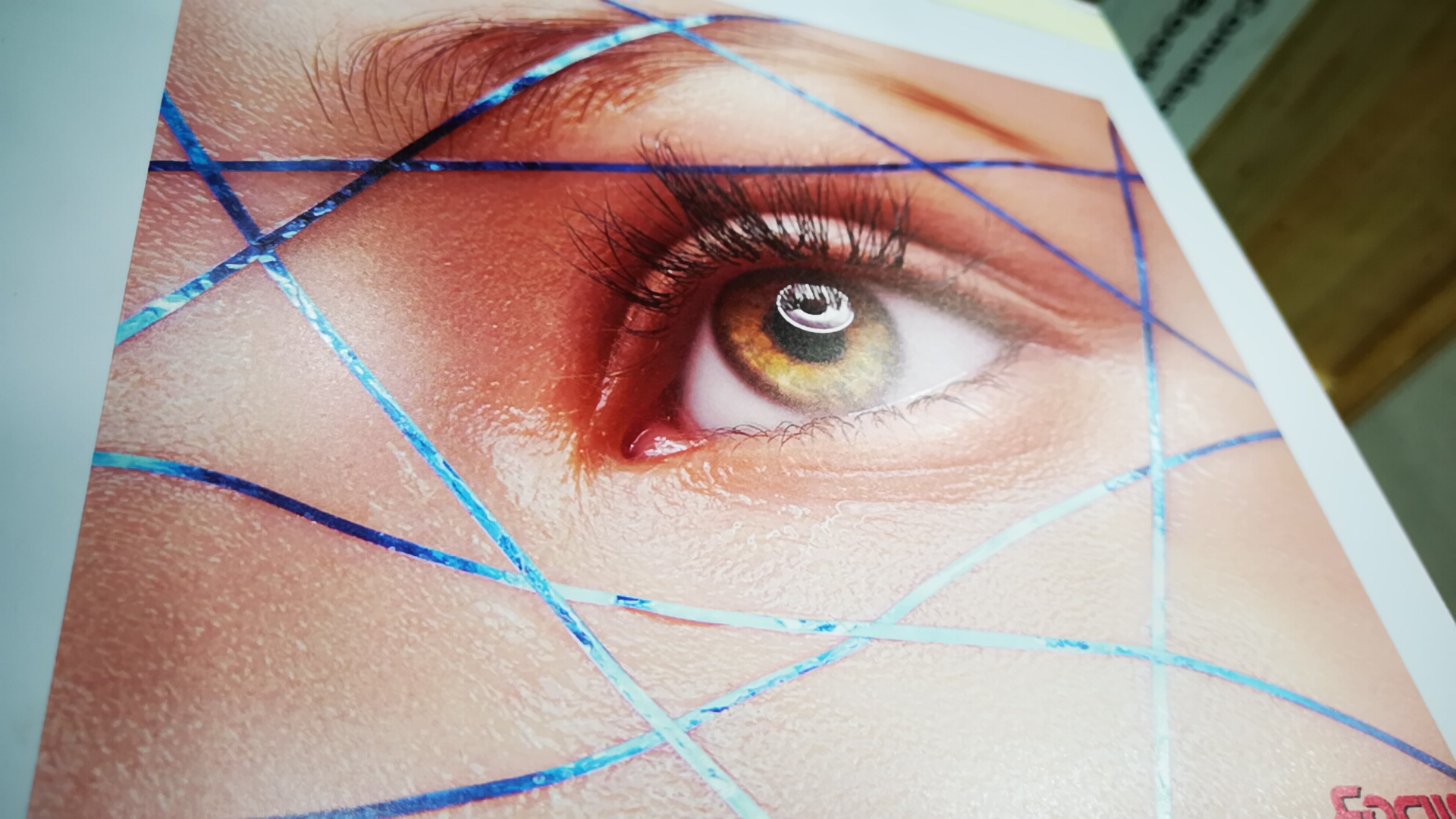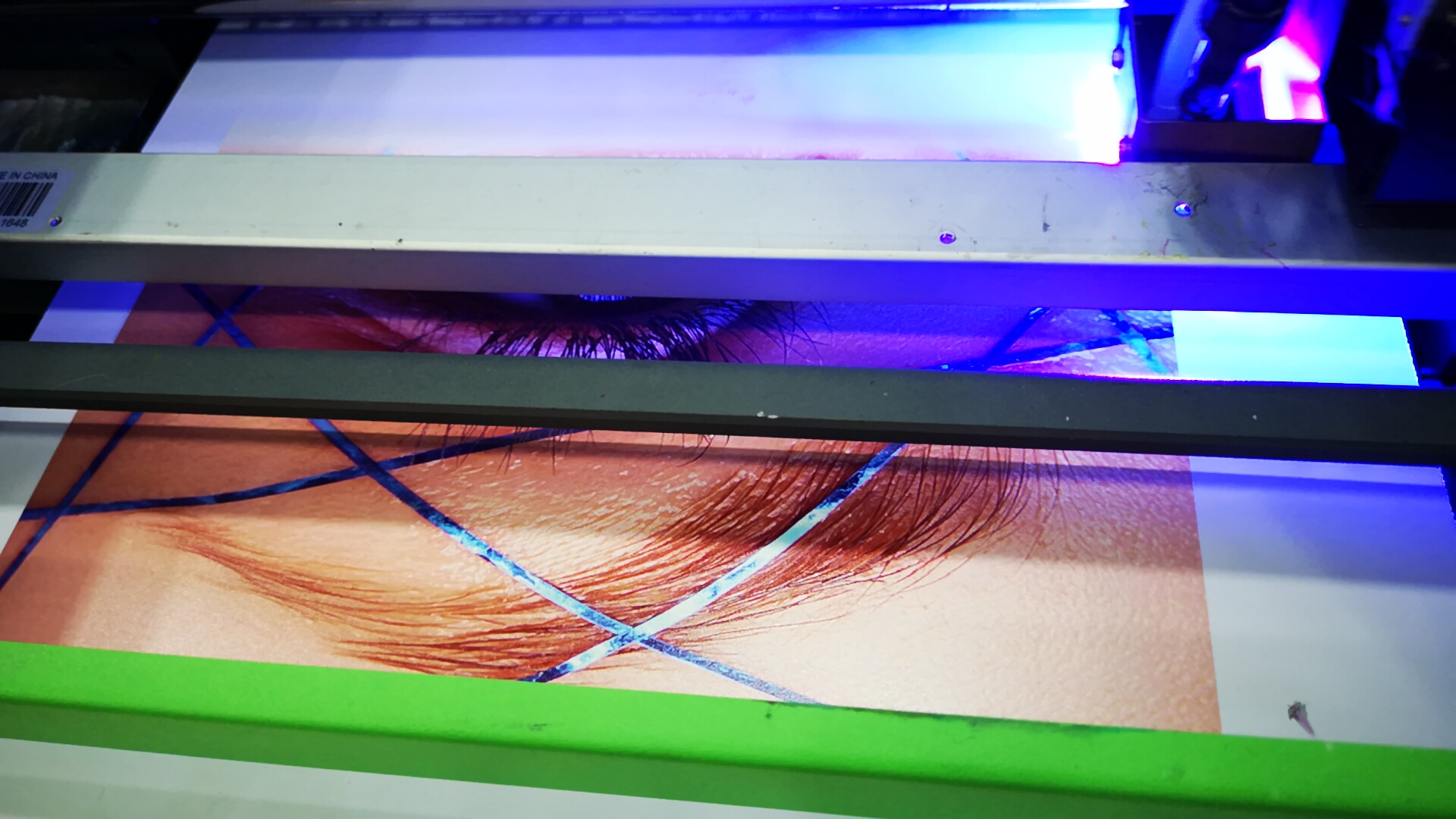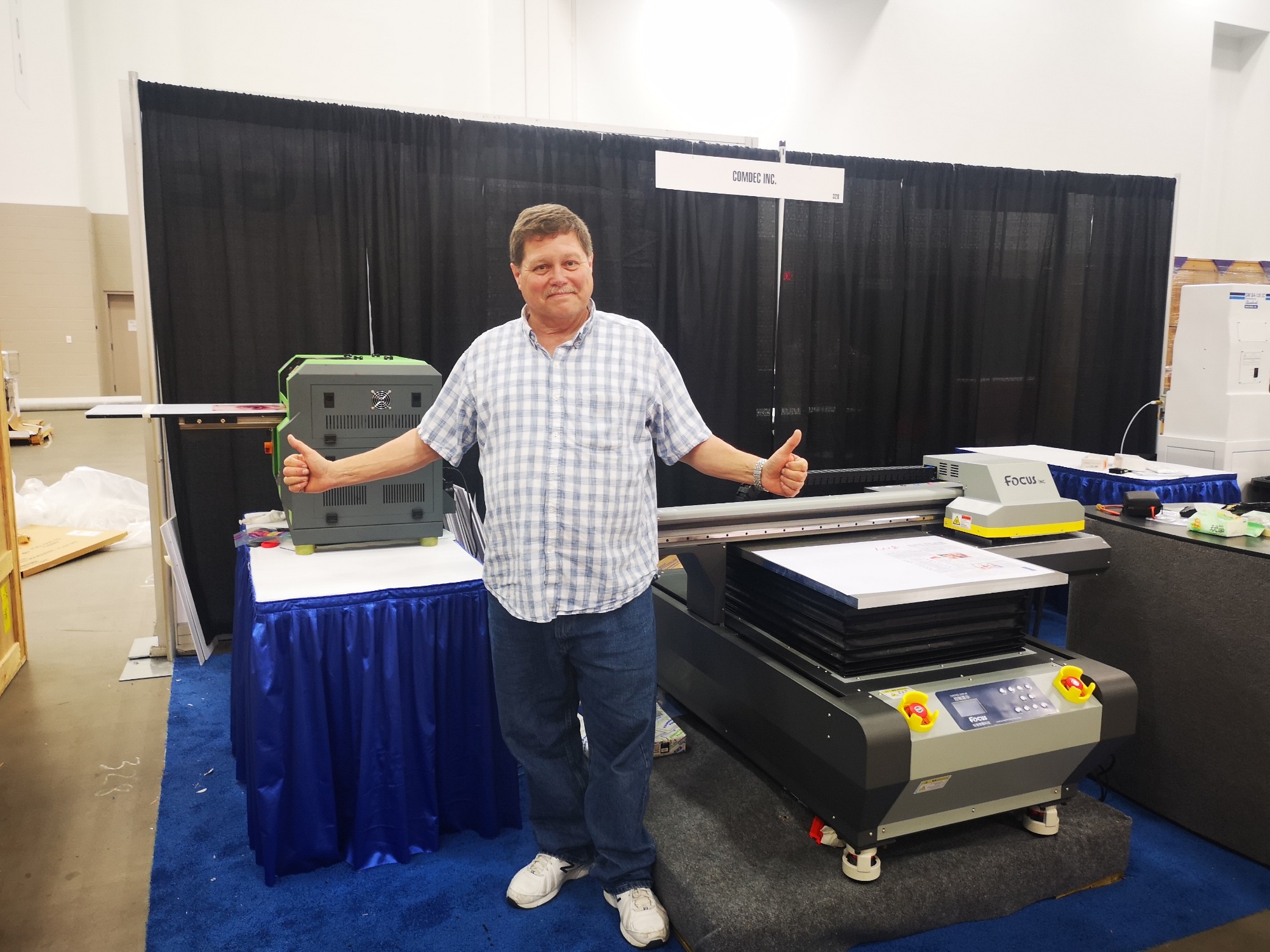 Second using of Galaxy Jet X for Expo:
We have another EXPO few months later and Charlie is very professional on uv printer. What more, small size uv printer enjoyed good market in our country now, it will be good chance if we can find good quality and cost effective products from China. So our company hold a meeting to discuss about it. I asked Eva if it is possible we can be the distributor for Focus Printer
.
After a few days of discussion and details checking,
Eva replied me her company Focus confirmed the cooperation and will dispatch their chief engineer Charlie to come to our country to do the training and help us in the EXPO.
For better performance of EXPO , Eva recommend me to use the updated 6090 Galaxy Jet X UV printer which can print color, whit
e
, varnish by one pass. We checked the information around half an month and decide to purchase it . And the truth tell us the decision is smart !!
!
Charlie arrived our place several days before EXPO and we worked together to dispatch the 6090 UV printer from the truck. Charlie did the checking and testing before installing the printer and printed the sample successful, we learned a lot from him and saved time and energy. After the training, I decided to try 6090 Galaxy Jet X by myself , I felt a little bit nervous at the first time, but Charlie encouraged
me just take it easy and try it.
He could control the risk. I was so satisfied by my first product until I saw Charlie's printing effect . How to print sparkle wave on the sea ? how to print the real low relief basketball?
T
hey were just glorious and shocked me. So I asked Charlie do the printing effect training as well
.
The more printing, the more I love 6090 Galaxy Jet X. I love FOCUS MACHINE ! What
more, the expo is successful because of vivid printing effect and high configuration.
Congratulations to Focus and team for this machine. Whenever you want to use me as one of your reference you may do so.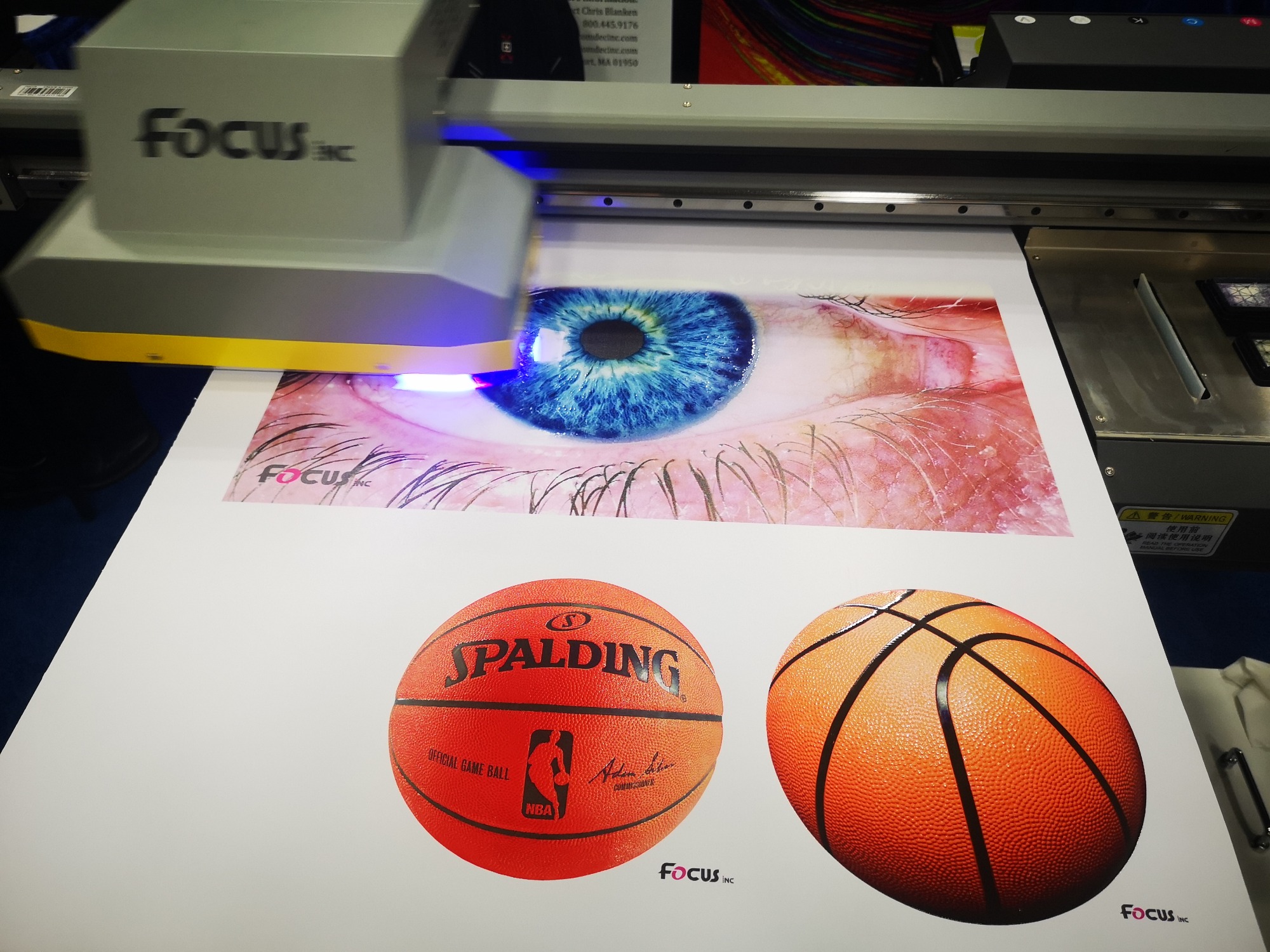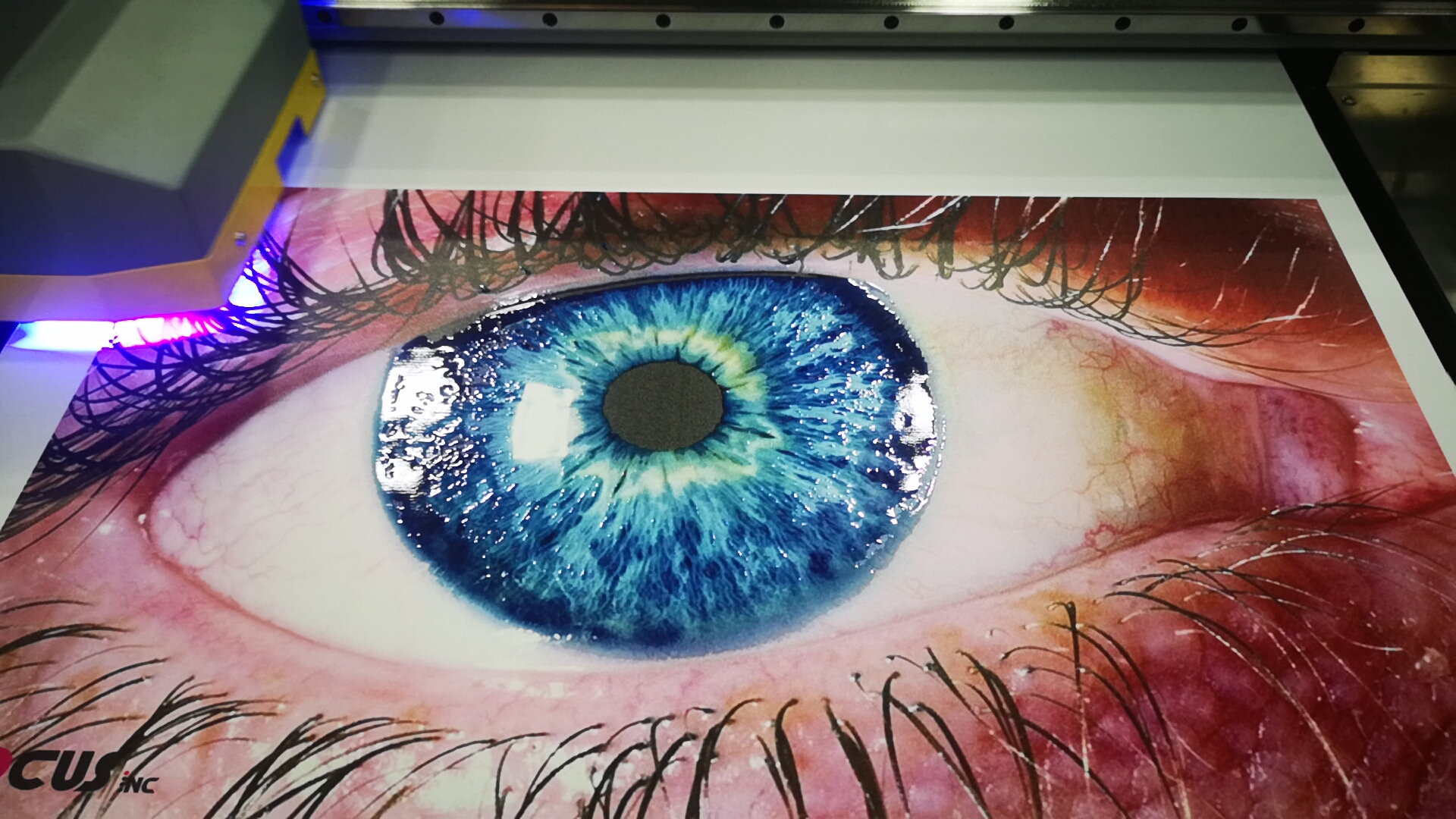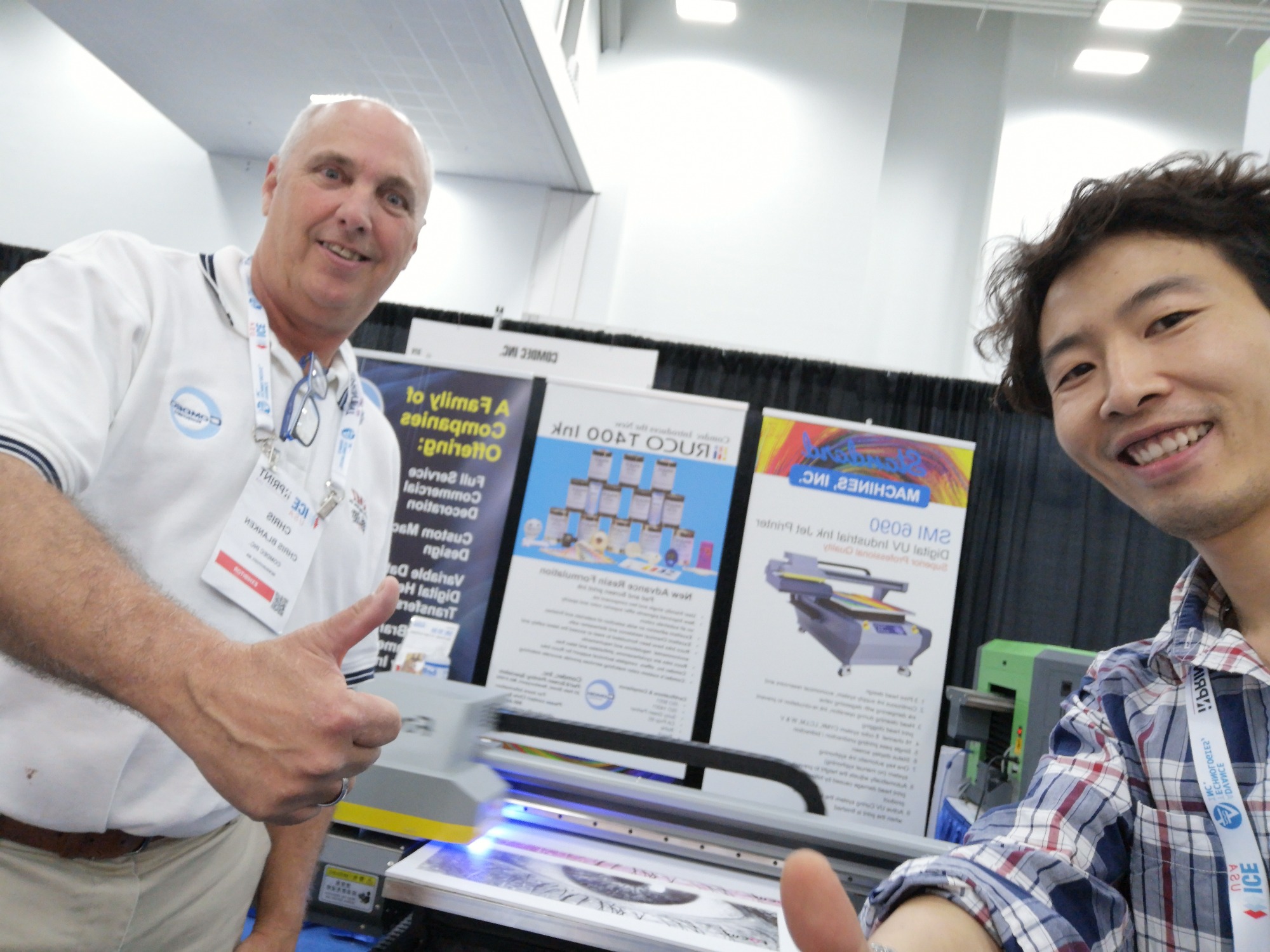 --Author: Michael Walker ( The vice president of MX Company )
Leave a Reply
Your email address will not be published.Required fields are marked. *